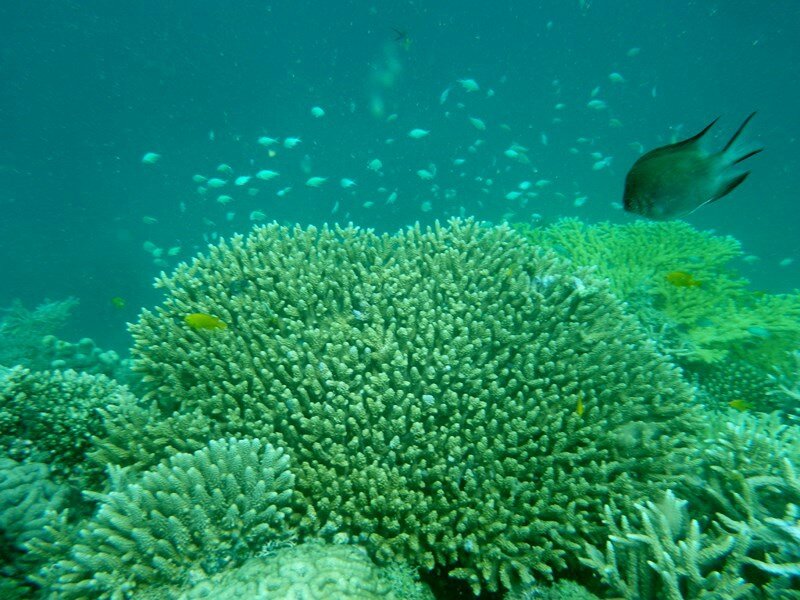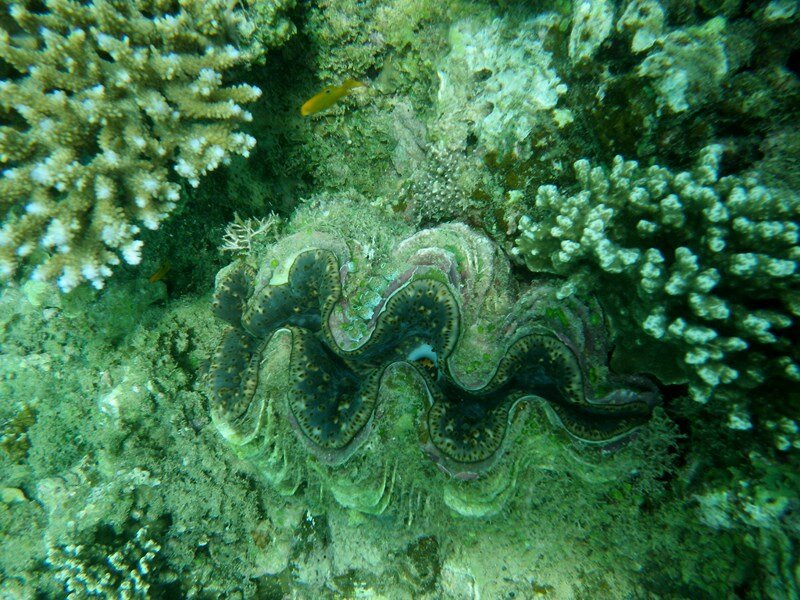 It's the holidays next week, so this weekend was really the last one before the holidays on which to go to the beach. I don't go that often - not really interested in lying around in the heat, and not bothered about salty water and small fish - but H loves the beach, and I'd promised to bring him back some sand from his favourite beach in Mayotte. So I rang up a colleague who loves swimming but doesn't have a car, and offered to take him to the "white beach" in the extreme south of the island, called N'Gouja. It's about 50km away from my home, so about an hour and a half's drive as the roads are small and bendy.
Much of my time in the water was spent photographing this colleague at his request, as he doesn't have many underwater photos of himself and seemed to want some more. I did get some fairly acceptable ones of corals, there weren't that many fish around today, but the camera gave up on me about halfway through, switching on but refusing to take any photos. It then played the rather interesting trick of switching on, instantly taking one photo and then blocking itself again until I switched it back off, at which point it would wait until I switched it on again and repeat its trick. It'll have lasted three years, and electronic equipment ages quicker in Mayotte than in cooler climates (my computer is also on the blink after three and a half years of tropical temperatures and humidity), so that's not too bad.
We even saw a turtle.