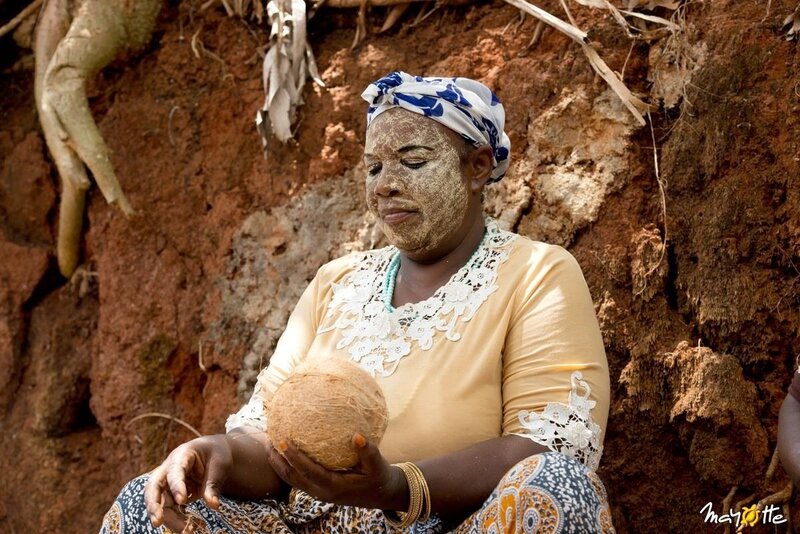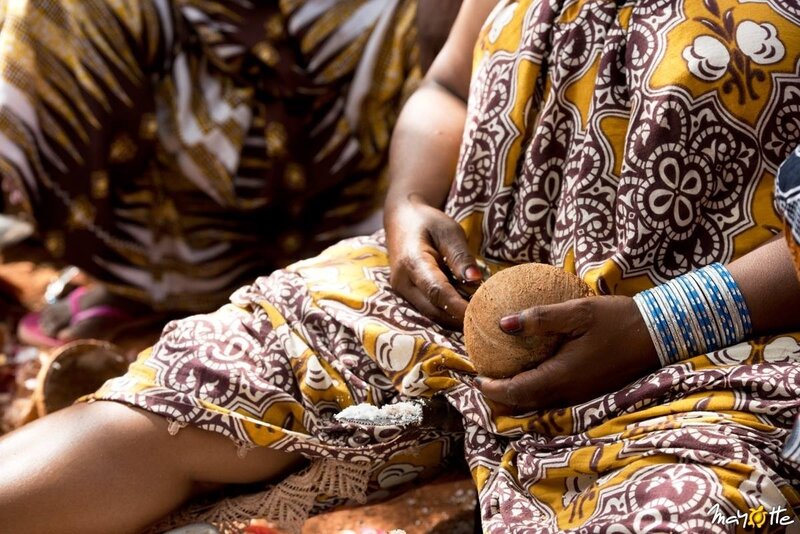 In Mayotte, coconut and coconut milk are frequently used in cooking. Mataba, one of the most common dishes here, is made by mashing cassava leaves and mixing them with coconut milk, sometimes adding meat or fish later on. Fish and chicken are regularly cooked with coconut and coconut milk to make poisson coco or poulet coco. Kakamoku is soup made of fish heads cooked in coconut milk. You can eat that in most local restaurants, and you might even get a floating fish eye if you're lucky.
The preparation of the coconuts takes ages. In their natural state, coconuts are about the size of your head. You can have young coconuts straight off the tree, in which case you would chop the top off and drink the coconut water inside, nice and refreshing on a hot day. Either that, or you wait until the coconuts are a bit older, then you remove the inch-thick outer shell where all the fibres are. That takes you to the hard, brown and hairy inner shell which is the state most people recognize as "imported coconut". If you want the coconut water, you drill a couple of holes in the bottom and let it trickle out into a glass. You can then cut or smash the nut to get at the white flesh.
In Mayotte, you cut the coconut carefully in half using a machete. Then you sit on your coconut chair and grate the flesh out. A coconut chair is a wooden chair with a spike (covered in protective material on the photo) pointing straight outwards from where your legs would go. You sit with one leg on either side of this spike and carefully grate the flesh of the coconut against the spike, holding and turning the coconut. The grated coconut falls into a bowl placed underneath the spike.
If you want grated coconut, you let it dry and that's it. If you want coconut milk, however, you mix the grated coconut with plenty of water, then press the wet grated coconut through a fine metal sieve. Coconut milk isn't the same as coconut water: the coconut water comes straight out of the coconut, whereas the coconut milk is prepared from grated coconut mixed with water and pressed.