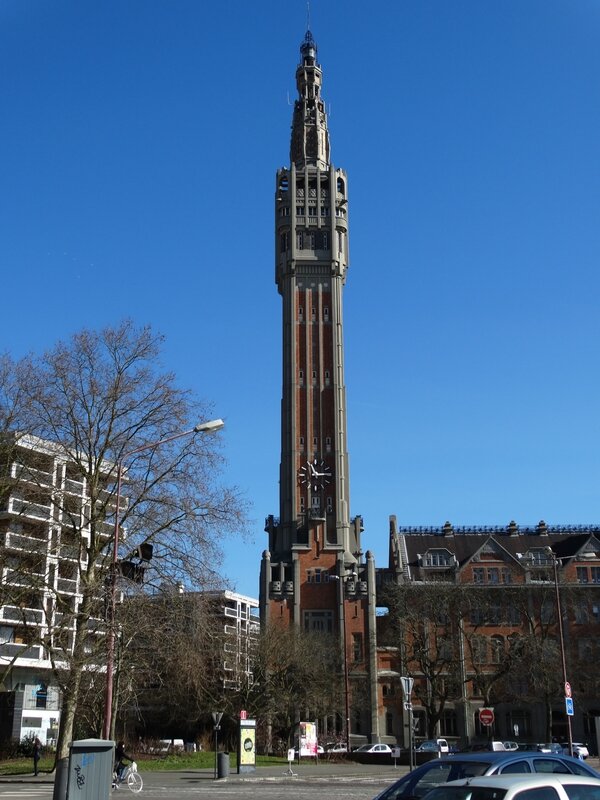 As Nanny and Papi know from a rather frantic Facetime chat some time last week, I've been in Lille for the last week and a half, looking for a flat.
It wasn't supposed to go that way. Originally, H and I had planned to spend the school holidays together in Lille, where he lives. He doesn't seem to be the communicative type: when we first got together, we'd be Skype-ing for ages. Ages turned into once or twice a week after the October holidays, then once or twice a week turned into once or twice a month after the January holidays. Three or four days before I was due to fly to Paris - this is a plane ticket that I had booked in October - I got a message from him saying "hi, don't come to Lille". I'd pretty much given up on him anyway by that point, so not much of a surprise there except that I thought he had slightly more balls than that. Apparently not.
By the time he finally decided to communicate through this half-sentence, I'd been planning alternatives as I still had the Dzaoudzi-to-Paris plane ticket and no longer had the "stay with boyfriend" option. The original plan was to take another flight from Paris to another European destination, either planned or unplanned (as in: look at the board and jump on the first plane leaving in the next two hours), and discover a new city or country. A friend in Mayotte had a better idea: go to Lille anyway, spend some time there, talk to the banks and have a serious look into buying a flat. This was planned, but not until July. As it was, I had the chance to possibly find a flat and get some of the paperwork out of the way before coming back to France for the foreseeable future. Maybe even collect the keys in July.
The obvious problem was finding somewhere to stay, but the friend who suggested I go to Lille after all had a friend of his own there. About my age, already owns fifteen or so flats in Lille which he rents out, is a director for SNCF (French railway company) and has just celebrated earning his first million euros. He rents out flats and studios by the night, and had an empty studio which he could rent to me for a week. Meanwhile, my violin teacher's parents lived in Lille and could put me up for the remaining nights. Sorted.
I arrived in Paris on Wednesday morning, got to Lille at 9 a.m. and started off with the banks at 10 a.m. complete with backpack. Went round ten or so of the things over the following couple of days, talking to each one about possible amounts of money they could lend me, credit costs, interest rates, salaries, taxes and so on. A bit of a shock at first, as I'm not used to thinking in terms of several thousand euros and prices with three to four zeroes on the end, never mind slowly realizing that this would mean paying someone a lot of money for the next twenty years. Exciting but pretty scary. One of my bank meetings turned out to be with a broker who promised to talk to the remaining banks and get them to pay his fees rather than me, which freed up Friday afternoon for my first flat / house visits.
I'd already sent off a few e-mails to individual sellers, so had a few visits planned for the following week, but nothing for that afternoon, so I went to see the first estate agents I found and explained that I was looking for a flat, preferably in this area or that area, and preferably under this budget. They took my details and request, entered it into their computer and said they would call me back. I then did the same thing with another five or six estate agents. One of them had a couple of interesting-looking flats and said to call him back when I knew when I would have some free time to come and visit them. Unfortunately, I hadn't quite grasped the notion of calling in advance to book a time to visit flats. On the next working day, I appeared on his doorstep and asked if he was busy. He wasn't. Off we go, then. He was a bit surprised at the whole thing - plus the fact that I was grinning happily, calling him by his first name and saying tu instead of vous within the first five minutes - but it turned out very well, as the flats he showed me were representative of all the other flats I would see during my time in Lille.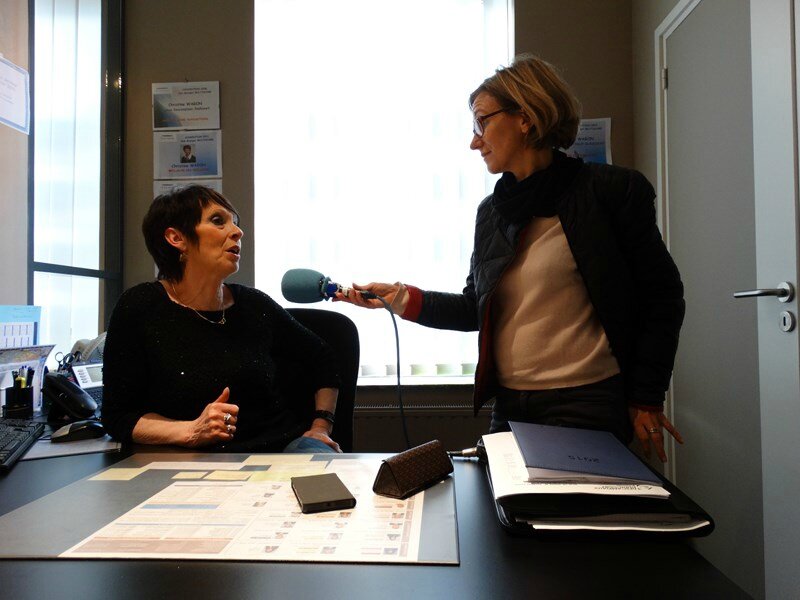 Somehow, I even ended up in a radio interview in one estate agency, talking about how the current reduced interest rates in France are allowing more people to become home-owners for the first time. The estate agent and I answered various questions about choosing a house or flat: at first, people have very slim criteria, detailing exactly which area they want to live in, what they want the flat to be like and how much they want to pay. Then, once they've visited a few flats, they realize that they're not going to find exactly what they want, and that they'll have to widen their criteria a little. Another option is people who start off visiting all sorts of flats, and slowly refining their criteria as they realize what they don't like. The journalist then came with us to visit a flat, taping all the explanations and comments... and finally admitting that the final production would last for exactly one minute.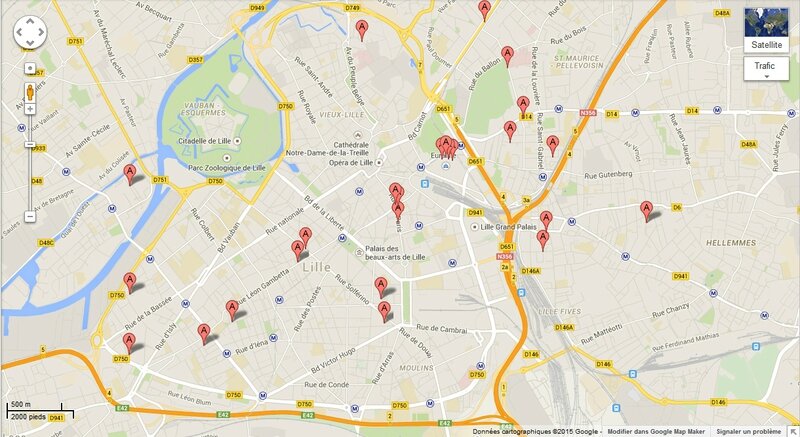 As you can see from the map, I saw quite a few flats in one week. I learnt that no flat is absolutely perfect. Either it's very nicely situated, but it's expensive and not very big. Or it's a lovely flat, but way out in the backwaters of the city with a huge motorway just behind you and a good hour of traffic jams either way. Either that, or the flat is nice, the area seems OK but the maintenance and central heating fees are through the roof and the flat itself is too expensive. I also visited a couple of very nice flats in an extremely doubtful part of town, the sort of place where you're scared to go home on your own at night. I've had enough of that in Mayotte. Some of the flats I visited were very modern, others pretty ancient. Lille has a very interesting historical centre, and the traditional houses and flats in the north of France have wooden flooring, which I decided I liked. Other flats were decidedly unprepossessing, with boring white blocks of flats and views of garages. Still others mixed up modern and traditional elements... to someone else's taste, with features such as blue sinks and baths, bright green walls or mirrors on the bedroom ceiling.
I wanted to be in the town centre, a maximum of fifteen minutes on foot from the stations and the big shopping centre with the supermarket on the ground floor. That was harder than it sounded. Out of the twenty-five or so flats I visited, about six or seven were in the right area. One seemed perfect: it was on the fourth floor, bang in the centre of town, two minutes from the first station, ten from the second and about five from the supermarket / shopping centre. There were Underground stations, buses and rental bicycles close by. I decided I liked it, smiled sweetly at the estate agent, offered way too low a price, got frowned at, found a compromise 8,000 euros under the asking price and signed the paperwork exactly a week after having seen the place for the first time. This is what it looks like from the outside.