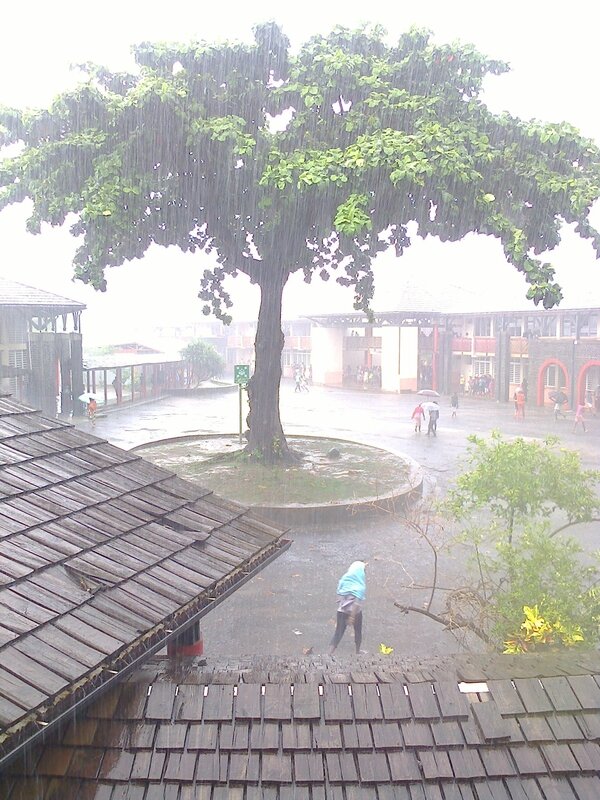 It's been raining quite a bit recently.
This is the effect of all this rain on my school: quite impressive, actually. Everything and everyone gets soaked five minutes in, the kids go swimming in the puddles, bags and books included, and you can't hear a thing because of the water pounding down on the corrugated iron roof. Even falling on concrete, rain is very noisy stuff, and when there's that much of it, you truly and honestly can't hear yourself think. Never mind actually getting the kids to listen to anything.
Thunder booms regularly, and the kids scream and run away from it. Which, in your average classroom, means they end up bumping into each other, screaming some more. Of course, after two or three classes of this, they've trampled loads of mud into your nice clean classroom. The floor is now slippery and absolutely filthy. In French, "la salle est sale". This appears to be the most wonderful of word-plays when you're thirteen years old, so they repeat it to me fifteen times. Each.