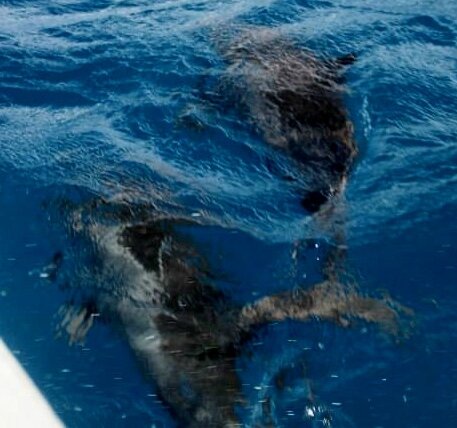 On Easter Sunday, I went out on a boat trip with the Bretons of Mayotte association. Dragged a friend along, too, and there also happened to be a couple of folk dancers on the same boat. We went to the north of Mayotte to look for dolphins and possibly manta rays. Found a few dolphins - not the usual few hundreds, just ten or so - and watched them for a bit, then we stopped off at the Îlots Choisil for lunch.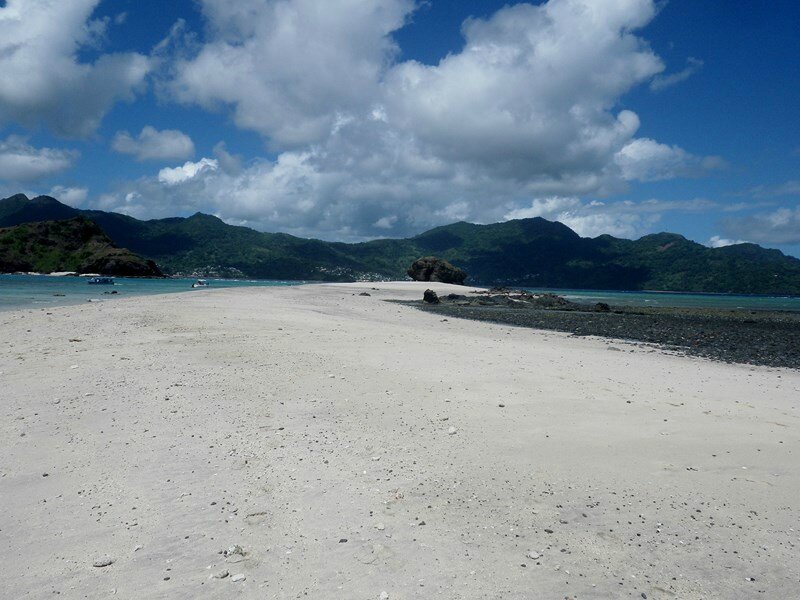 The Îlots Choisil are small islands at the extreme north of Mayotte, known for being one of the prettiest places on the island. They're linked by white sandy beaches. Lots of nice shady places to stop and eat, and lots of photogenic places all the way round. Lots of rocks, too. The sort of place that is postcard-pretty and that makes you feel on holiday, even if it's just a day out.
The corals were very close to the surface. There isn't a big drop-off as there is on most beaches in Mayotte: these were just coral "potatoes" (I also found the words "heads" and "pinnacles", but I prefer "potatoes") housing a few pretty fish.
We finished the day with a stop at the îlot de sable blanc, or white-sand island. There's one in the north and one in the south, and they're both famous. Both are small mounds of sand... that disappear at high tide.