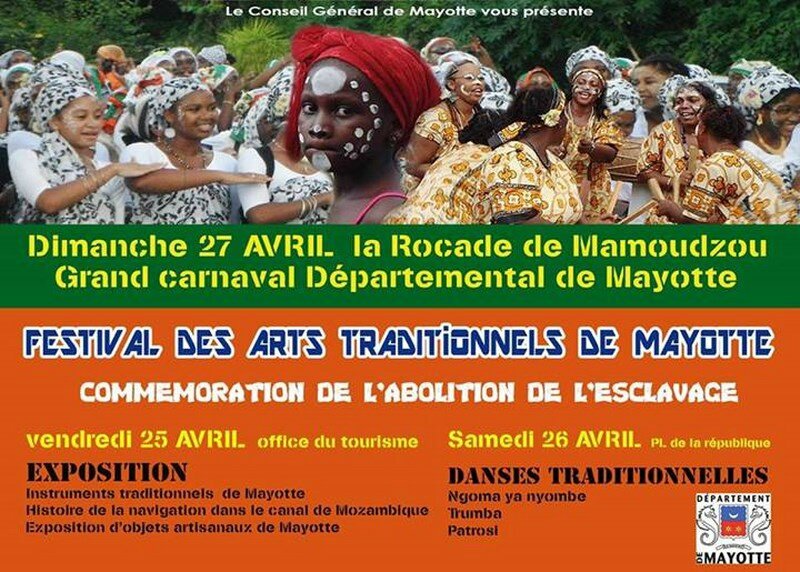 The carnival in commemoration of Slavery Abolition Day continued on the Sunday as well. First of all, I wanted to show you the diversity of musical instruments.
In case you're wondering, the most prized instrument here is an old washing-machine drum. It's found in all the ceremonies and parties. One of these drums (top photo) was being used to carry the group's water bottles. Another useful instrument is an oven tray turned upside-down.
I even saw one man playing a Coke can.
The next category was Most Inventive Headgear.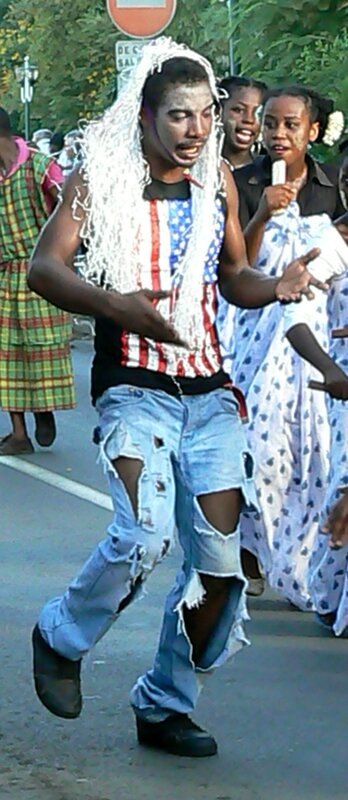 Followed closely by Best Make-Up or Accessory.
Best Rice Sack T-Shirt
Best Singing or Dancing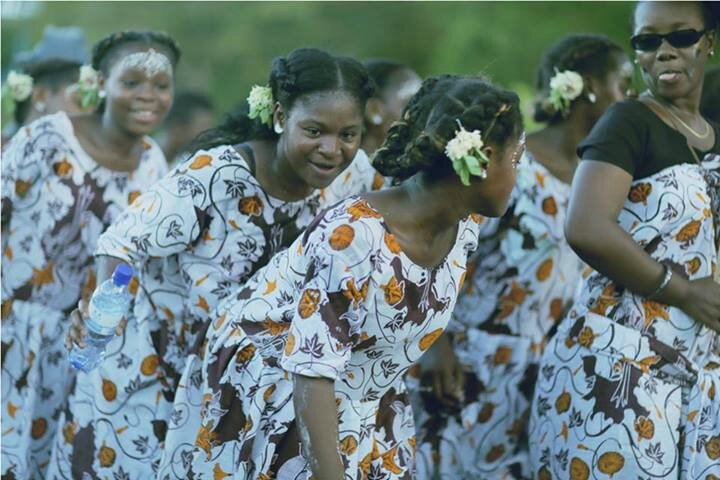 During the parade, then afterwards, when they all stopped in Republic Square to dance on stage in turn, the final contest.
Most Interested Spectator.
The prize definitely goes to the girl with the green headscarf.