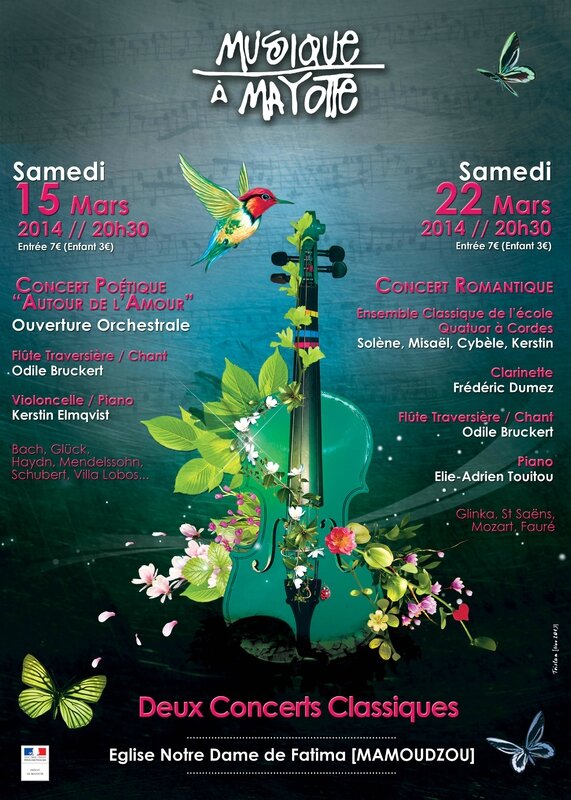 This week-end and last week-end, there were two concerts. Not the same one repeated but two different ones. The common denominator was the music school director's sister, Odile, who plays first flute in the Avignon orchestra and who sings too. She was in Mayotte on holiday for ten days, so they wanted to show her off as much as possible while she was here.
She and the cellist, Kerstin, a Swedish lady I've already played with a couple of times and who is lovely, have been working together for the last twenty years or so. In fact, when Kerstin got divorced and wanted a change of scenery, Odile basically said: "Why don't you go to Mayotte? My sister has a music school there, she'll take you on as a teacher". Odile stayed in France, and Kerstin (pronounced "Shairshteen") has been in Mayotte for the last couple of years, teaching piano as there isn't a lot of demand for a cello teacher here. Very useful in concerts, though.
Talking of concerts, here are some videos of the first one. My favourite is the fourth: "Adios Nonino" by Piazzola. The general theme for this concert was "Love", which scared me off at first, but turned out to be a very nice concert. They had anyone who could play a little up on stage for the first five minutes to play an "Orchestral Ouverture". That included all the usual musicians from the last couple of concerts plus a few pupils. Everybody then trooped off the stage and sat yawning happily for the next hour.
"Autour de l'Amour" I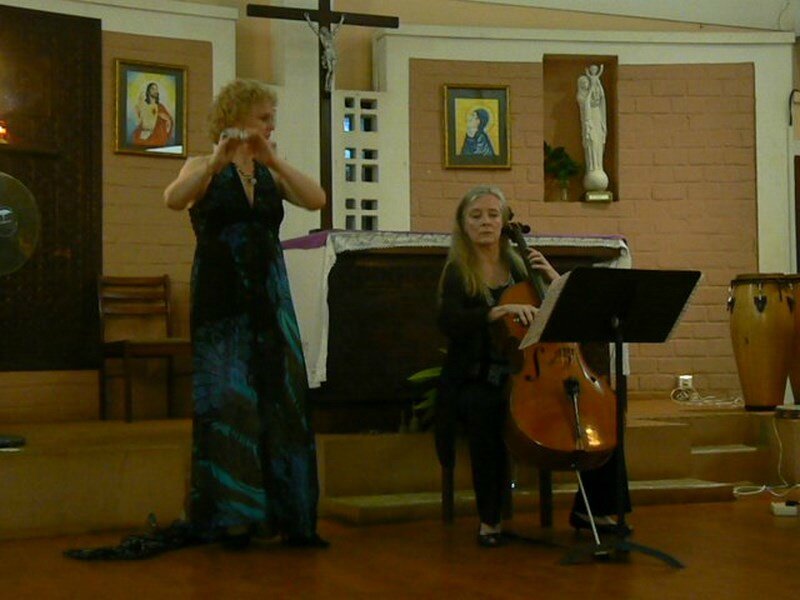 The second concert was based around music from the Romantic era. It started off with the music school's classical orchestra, then went on to various formations, all comprising Odile in some way. I wasn't in this one at all, because there were no recorders in the Romantic period and I'm not good enough on the violin yet, so my job was taking photos. Two-thirds sacred music, all with Latin or German singing, then one-third chamber music, with Chopin's variations on a theme by Rossini followed by Mozart's quatuor with flute in A major.
Quatuor avec flûte - Mozart