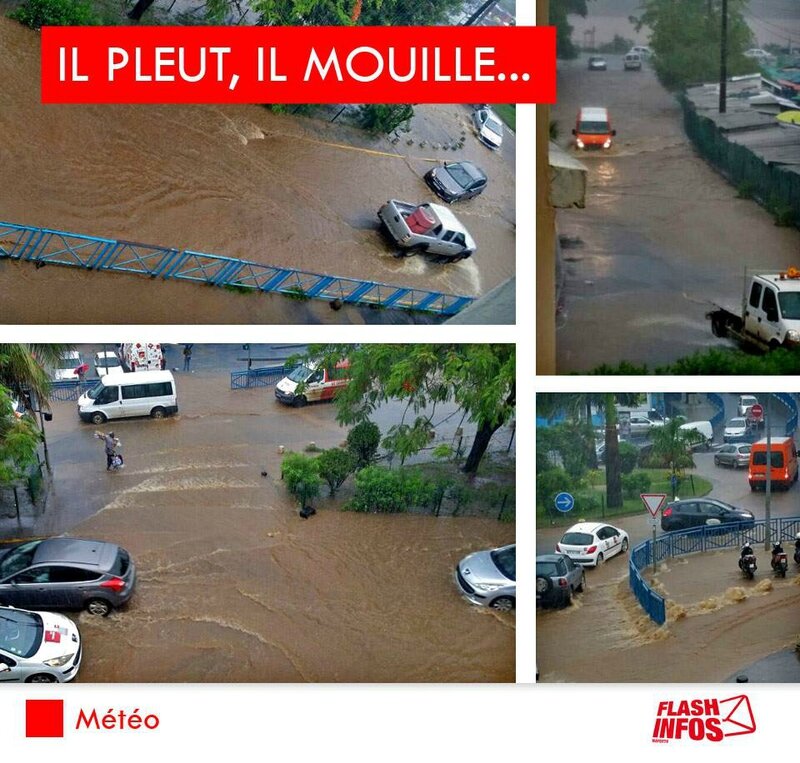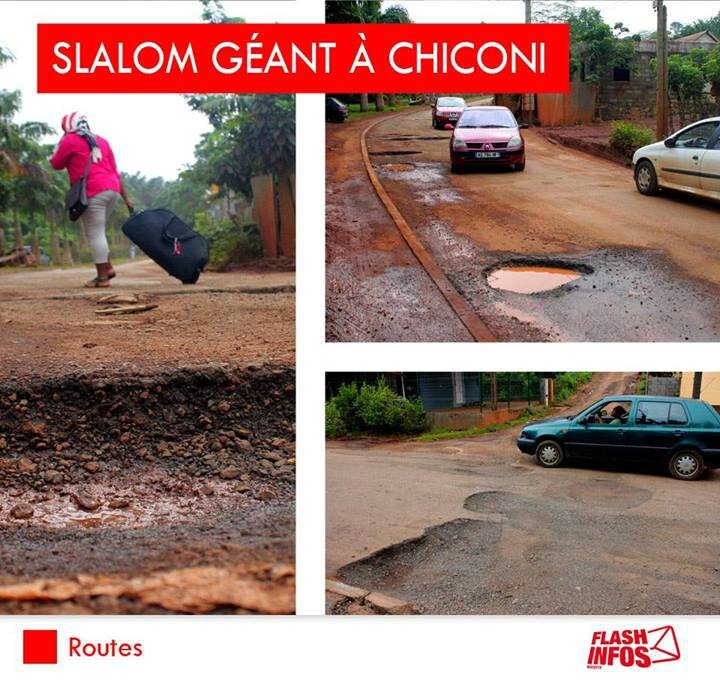 We're slowly getting towards the end of the rainy season. It's been raining pretty much every day, but not all day though, just an hour or two at a time. The rain has - as usual - dug gaping holes in the roads, it's a right mess. Some of the roads I take every day have now reached the state where you can't actually drive on them any more. You swerve all over the place, as you physically cannot drive in a straight line on these roads, and you play bumper cars too, because when one wheel is on the flat, the opposite one is a foot under the surface of the road because of a great big pothole. By the time that wheel comes up again, the other one hits a pothole and the car lurches the other way. I have great fun like this every morning on the way to school. My car drives like it has double its kilometres on the clock after a few years of this.
At least somebody's happy it's raining.
The rain is having interesting effects on my students, too. I've recently had a spate of excuse notes saying things like "It was raining", "It's because of the rain", or whole-day absences justified by "I didn't have an umbrella".
Then again, I had a late note last week that said "I don't walk fast".
It's noisy: the rain falling on the corrugated iron roofs is too loud for you to actually be able to hear or say anything much. I'm learning to teach in sign language. Then, when the rain stops and you're still gesturing and scribbling furiously on the board, you suddenly feel rather stupid.
It's tiring, too. It really is. The kids are either madly excited or tired and scratchy, and don't really feel like studying. Never mind studying a foreign language, which means actually listening, reading and trying to say something. My classroom isn't waterproof, it rains as much inside as out, especially along the walls and near the windows. The row closest to the window on either side gets spattered regularly as do their copybooks, tests and other important papers written in nice erasable blue ink. Managing that lot is a lot of effort at school. Plus, it's hot, you get sweaty doing nothing. All that takes effect at home as well: after school, I just come home and crash on the couch.