There are two big strikes going on at the moment. And being Mayotte, where nothing really ever goes as planned, they're both worth a mention.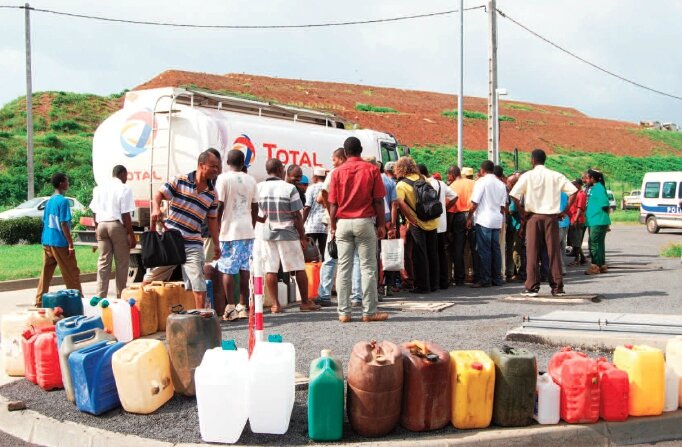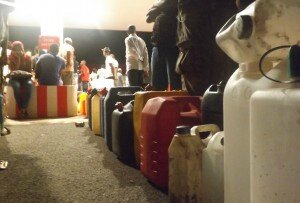 The first - and bigger - is the Total strike. Total is the one and only petrol provider in Mayotte, the group has a complete monopolis over the island. But the problem doesn't come from Total itself. The problem comes from the Overseas Minister, Victorin Lurel, who has recently issued a decree stating that oil refineries and petrol companies must publicly show their margins, turnovers and general benefits. They must account for the money they spend on imports, and refining and stocking must not yield benefits over 9%. The aim is to reduce petrol pump prices. This measure is applicable in all the French overseas territories, not just Mayotte.
In itself, this seems pretty reasonable. However, in places like Mayotte, where a lot of positions that closed down in France ages ago have been kept open to encourage people to have jobs, this could mean a lot of redundancy. They're talking about 7000 jobs that are directly threatened. For example, this new measure would mean firing the people who serve petrol, replacing them by automatic 24-hour machines. 150 jobs gone in Mayotte alone.
Before Christmas, Total Mayotte went on strike for 24 hours to protest. On Thursday, however, they declared that they were going on strike... indefinitely. Companies and people love unlimited strikes here: since the great big strikes in 2011, it's seen as pretty ridiculous to say "oh, we're going on strike for a couple of days, but then it'll all go back to normal". This meant that on Wednesday, there were queues from the middle of the island right up to Mamoudzou, people who wanted to stock up on petrol before the strike started. I was working on Saturday's concert at the music school at the time, and it took me a very long time to get home that evening.
Cars were lined up a very long way back, and people also were queuing with jerricans. Lots of jerricans. I thought they were just making supplies because it was quicker to bring the jerrican across the road than to queue with a car. However, from the day the strike started, it was discovered that they were reselling petrol and diesel on the black market... at five euros a litre.
The strike was still on the other day, and Total had started handing out letters asking for people's understanding, if not support. You see, as the idea behind this reform is to bring down petrol prices, most people would rather apply the reform and let Total sort themselves out.
Now, the strike is over, but we don't know the result yet. The Prefect of Mayotte requisitioned the service stations and got them to serve petrol as usual, saying that they were effectively paralyzing the island, which was unfair to those with jobs.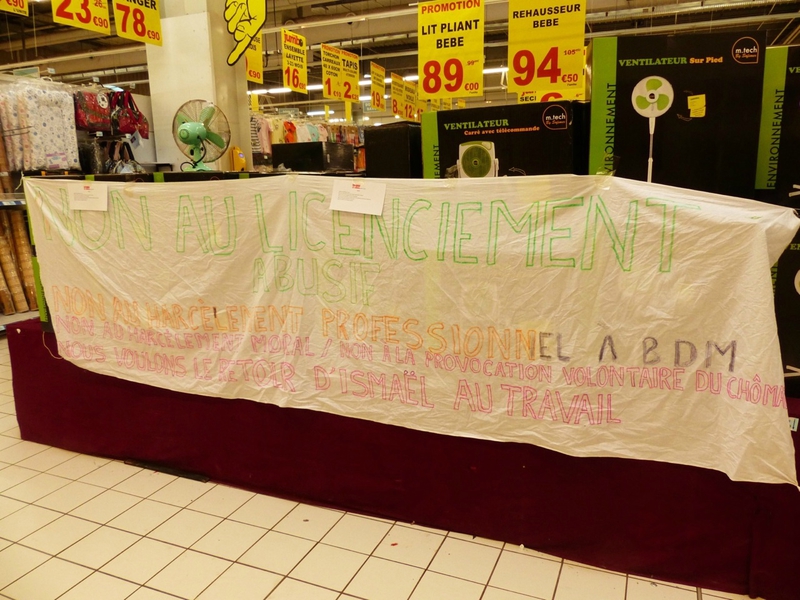 The other strike is the smaller, but definitely the more interesting. It's taking place at Jumbo Score, the local supermarket. I'm particularly interested in this story because the supermarket director used to be one of my adult pupils.
A white female employee came to work one day wearing a rather short skirt. A Mahorese male employee deliberately put his hand on her bottom while she was going up some stairs. She complained to the management, where instead of receiving an apology, she apparently received insulting words. She therefore decided to file a complaint at the police station. Meanwhile, the supermarket manager auditioned the male employee, who acknowledged his actions and wrote that it was just a bad joke. He was suspended for a week before the decision was to be taken whether to fire him or not.
The employees didn't like that, and have gone on strike to support... the male employee, claiming that "the girl shouldn't have worn such a short skirt, she was showing her piercing to everyone".
They've scared the customers away by singing, tapping tambourines and generally making a lot of noise and showing that they were on strike. This reached 106 decibels, so the manager brought lawyers and legal people in to measure the noise level and give non-striking employees noise-cancelling headphones. Jumbo Score had to close for two days, because all this noise had scared off the customers. Now, the strikers have been informed that they will be fined 100€ per day if they continue to make this noise within the supermarket itself. This, plus Total which is still paralyzing the island as people queue for miles to get petrol, is not good news for the general public.