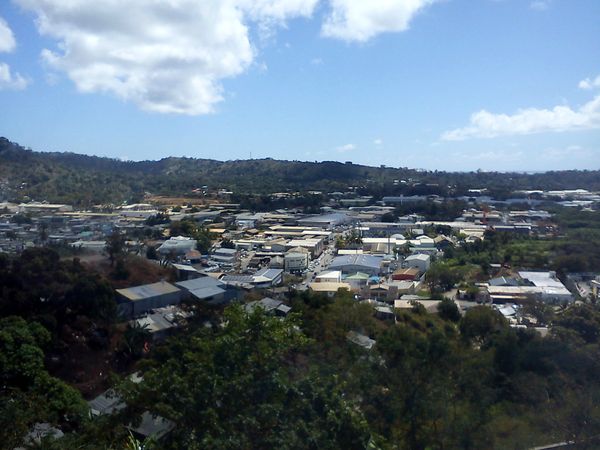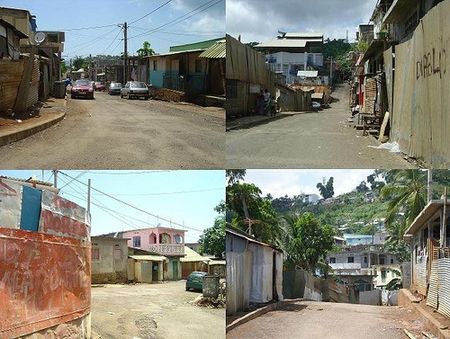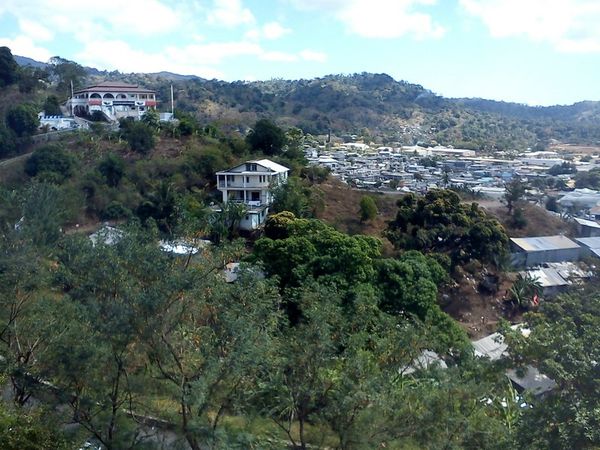 My school and most of my pupils belong to the village of Kawéni, between Mamoudzou and Majicavo-Lamir. Both village and school have quite a reputation. The village is known for being the starting point of most of the complaints, robberies, strikes and riots in Mayotte, as it's a poor suburb of the capital city. The school is famous for its disruptive pupils who come from extremely poor families. Currently, there are 1500 pupils, and we're expecting another 300 for next September.
Kawéni was originally built around the first sugar factory in Mayotte. Nowadays, there isn't an awful lot left of it, just a few mechanical elements deep in the mangrove. The village itself is half industrial zone: it's where most of the major companies, such as SFR (telephone), EDM (electricity) or SOGEA (water) are, and most newly-arrived people spend long hours there trying to get their house or flat sorted out. There are also a few shops and lots of restaurants of varying standards.
The other half is slums. Shacks made of wattle and daub or corrugated iron are built all the way up the mountainside, precariously balanced on top of each other. Kawéni has a lot of clandestine immigration. People in Mayotte - both Mahorese and expats - tend to see illegal immigrants as below them. As the immigrants don't have French identity papers, they can't get a job easily and often end up as domestic servants or housekeepers, paid peanuts for unlimited working hours. At school, however, pupils are pupils, there are no differences between Mahorese kids and clandestine kids. In my classes, I don't know - and I don't want to know - who has an identity card and who doesn't.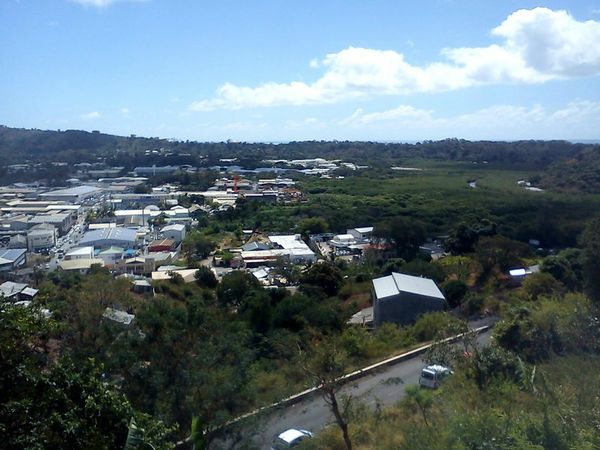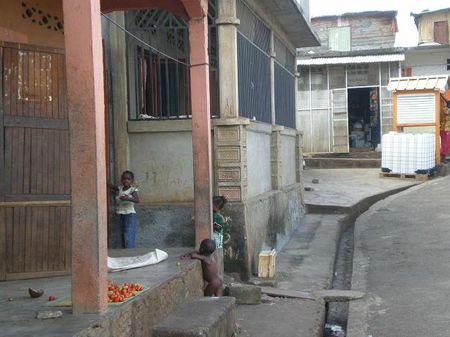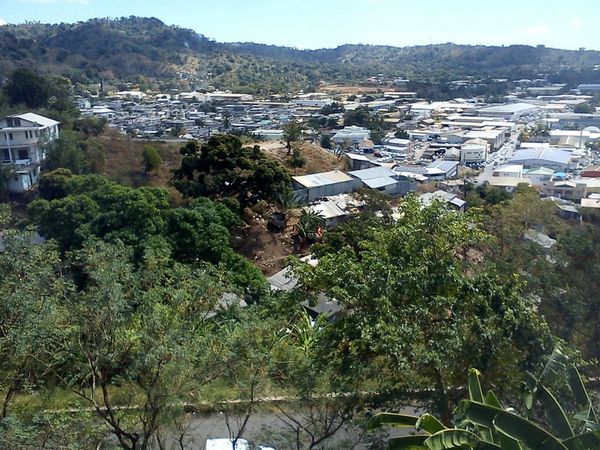 Very few M'zungus - white expats - live in this village. It's seen as risky and dangerous, especially after dark. After a particularly long day at school which finished after the sun had gone down, I drove one of my students to her home in the village because she didn't feel comfortable walking there. No visible threats in the village, it seemed harmless enough, although as a white girl on her own, I did get a few curious stares driving back. I don't know if I'd go into the village on foot on my own, even in the daytime. I tried to start a photography project at school, so that the kids and I could teach each other about the village and the things we'd seen, but that didn't get off the ground because I couldn't get the education authorities to give us the money to buy a camera.
The biggest shops in Kawéni are Méga and Hard Discount which sell furniture, Zéna Boutique which imports and sells Malagasy arty-crafty stuff and MMM which makes and sells foam mattresses. As far as restaurants go, P and I have eaten in various places several times, the food is usually good.