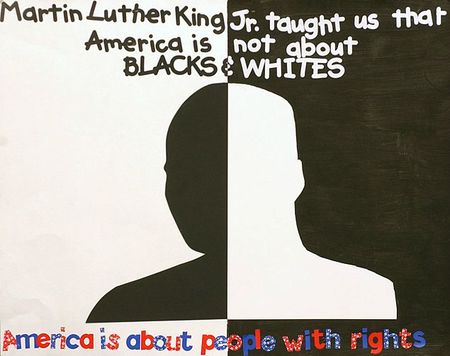 There are a few strikes going on at the moment, mostly led by the local health authorities. As we saw with what has come to be known as the révolte des mabawas, or chicken-wing riots, people who go on strike here tend to block the roads and throw stones at anybody who tries to come too near, especially policemen. The current strikes are about statuses. Mahorese health authorities want to have the same civil servant status as their French counterparts, which is officially fair enough as Mayotte is now a French department. However, the volume of work and the conditions in which said work is to be accomplished are nowhere near the same as in France, so their wages and so on are adapted to the country itself rather than to its legal status.
With my Year 11s, we were busy talking about Martin Luther King Jr, Henry David Thoreau, Cesar Chavez and Rosa Parks. I'd asked them what a "peaceful protest" was and how one should go about it.
"They don't do much, miss."
"They're boring."
"They just don't take the bus. I don't take the bus either."
"They're not even protesting properly".
And what, pray tell, is a "proper" protest?
"Well, they're not even throwing stones, miss."